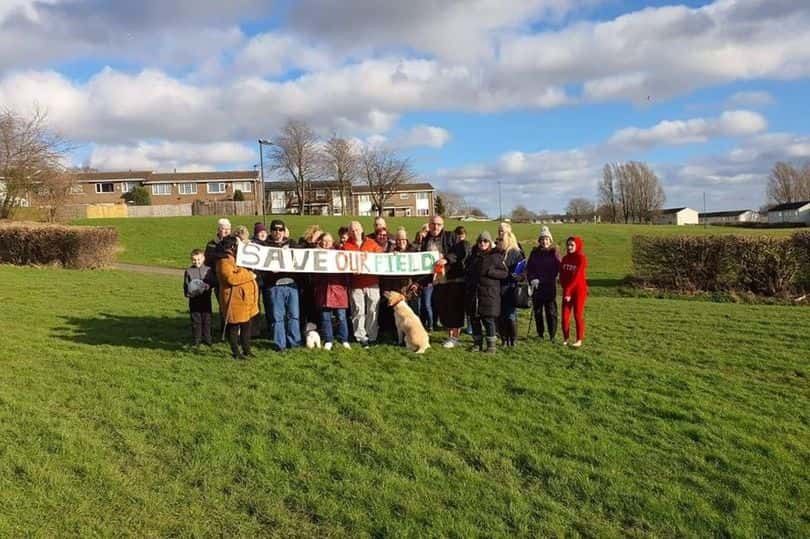 West Denton residents are divided after Newcastle City Council proposed plans to sell a piece of grassland to a property developer.
The plans put forward will see 94 new houses built, off Thornley Road, West Denton.
It is feared that the increase in housing will put pressure on local schools and GP surgeries.
Tracey Rutter, of Denton and Westerhope Residents Association, said: "The added pressure on struggling amenities such as the GPs, dentists and schools are all struggling to cope with the patients and pupils they already have.
"It also terrifies me that the horrific anti-social behaviour issues that are currently high in the area may escalate further as children may be encouraged to damage parts of the building work."
Anti-social behaviour in the area has increased with local police services under strain.
Local resident Helen Thompson, said: "The property developers have claimed they'd build a park and a skatepark on the top half of the field and I don't think this would be good for our community. There's enough anti-social behaviour in the area and providing facilities like this will attract lots of youth and encourage more anti-social behaviour."
Newcastle City Council's aim is to create more affordable and sustainable housing in Newcastle a spokesperson said the council will  be taking into consideration the residents of West Denton.
The spokesperson,  said: "We are aware of residents' concerns relating to this application.
"Following a tender process, an agreement is in place to sell the land to a developer for housing, but this is subject to planning permission being granted.
"Our planning process will only approve applications that bring real benefits to residents. Local facilities, site access, safety of residents, open spaces and community safety are all important considerations in the planning process.
"As is the case for any planning application, all representations are considered before any decision is taken.
Objections for the council's plans can be summited to Denton and Westerhope Residents Facebook page