Two of the Kaiser Chiefs rocked up in Newcastle yesterday (Wednesday, November 1) to support the ground breaking of the North East's first music therapy centre in Newcastle.
The musical pair donned hard hats and hi-vis jackets at the venue in Jesmond to dig turf, in order to mark the formal ceremony for the centre, which will be ran by independent charity Nordoff Robbins.
The venue, based at the former matron's lodge at Newcastle's Fleming Hospital, aims to support hundreds of children and young people with physical disabilities in the North East.
It is hoped the centre — only the second one of its kind outside London — will open in March 2018, and if successful, centres could be rolled out nationwide.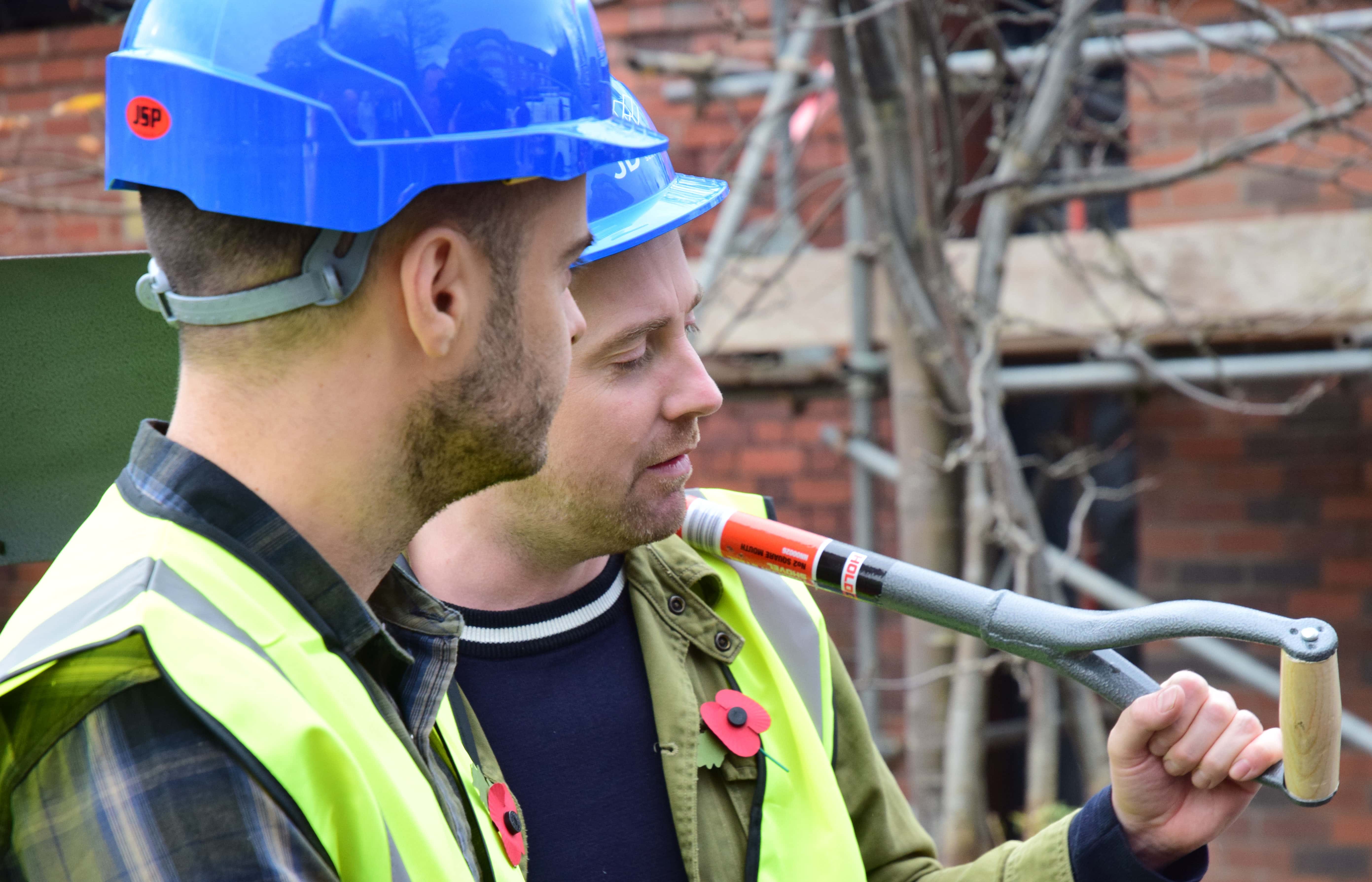 Keyboard player Nick "Peanut" Baines, who studied engineering at Newcastle University, said: "Bringing a centre to the North East is only going to make music therapy more accessible to more people. It can't open soon enough."
Lead singer and former judge on The Voice, Ricky Wilson, who is also a fellow northerner, added: "Hopefully it will spread and show the importance of it. We do know about music therapy because its in our lives every single day. We get on the bus in the morning going to work, we make ourself feel better and we listen to Oasis or something.
"If you're coming through a trauma or if you've had an illness – it can change your life, it can heal you.
"We think its been important in our lives. It healed us. We're very lucky because music's been a part of our lives and continues to be, but some people aren't as lucky as us and if we can just turn up and hold some shovels and put a hard hat on and be part of it then we want to be there on the front line because we love it."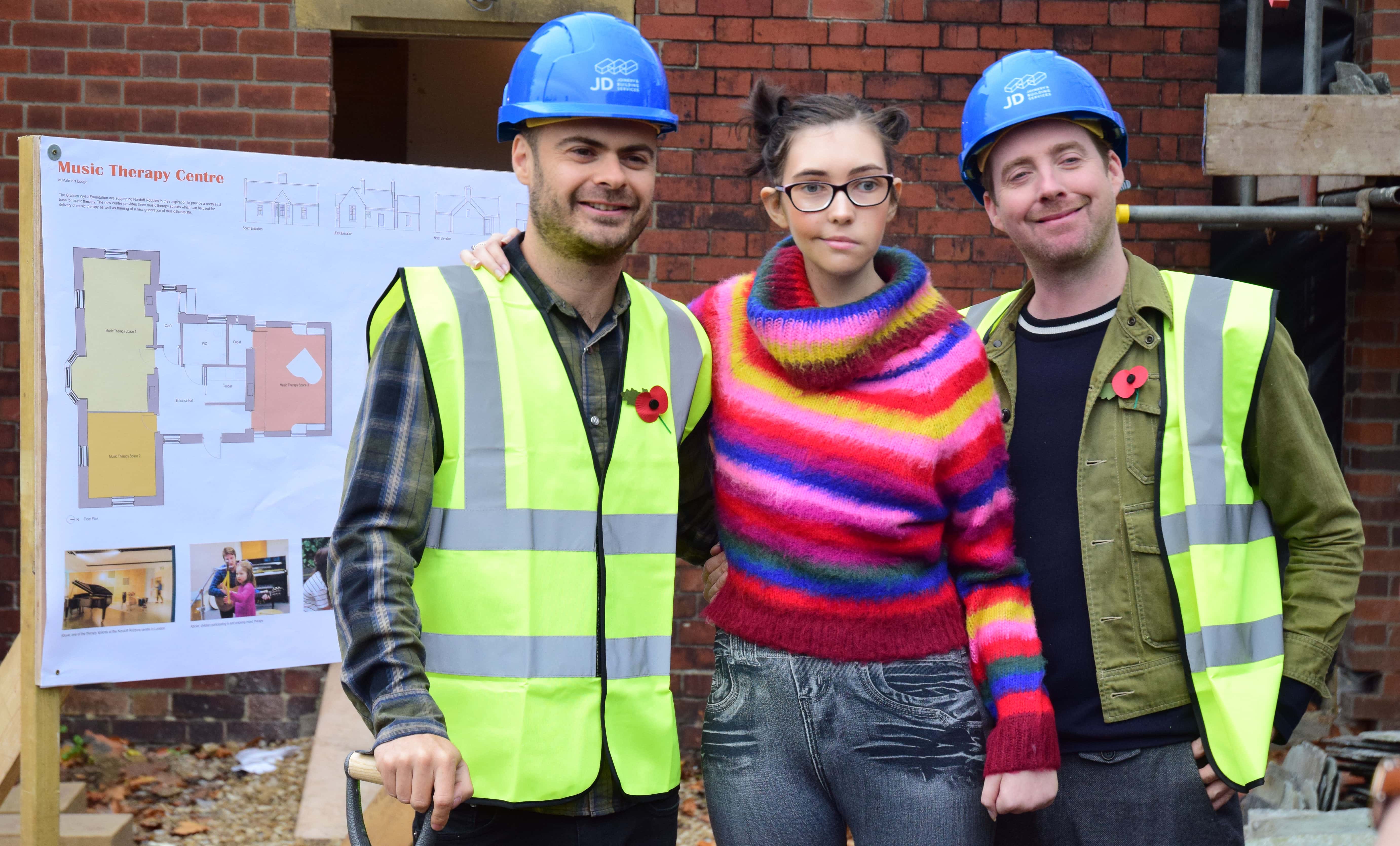 Evie Whittaker from Eaglescliffe, in Stockon-on-Tees, met bandmates Nick and Ricky at the centre and knows how life-changing music therapy can be, following her devastating diagnosis.
The eighteen year old, who wishes to pursue a career in the creative industry, was diagnosed with a brain tumour last year.
Following emergency surgery the student was left paralysed down her left side and, sadly, unable to sing.
Before the illness, Evie was due to take her advanced singing exams, but is now back on track and singing again thanks to Nordoff Robbins music therapist Bev Rayner.
"When I sing it just makes me feel amazing, because it's like your pouring out your emotions – it's like an escape," Evie said.
She added: "I love doing the music therapy because it just makes me feel like I'm me again. [When I lost my voice] I felt heartbroken because I'd always loved singing. I'd already lost my mobility and losing my voice – it was such a cruel blow."
"It feels great because I know it can help so many people like me. I know that they can help more people with a new centre."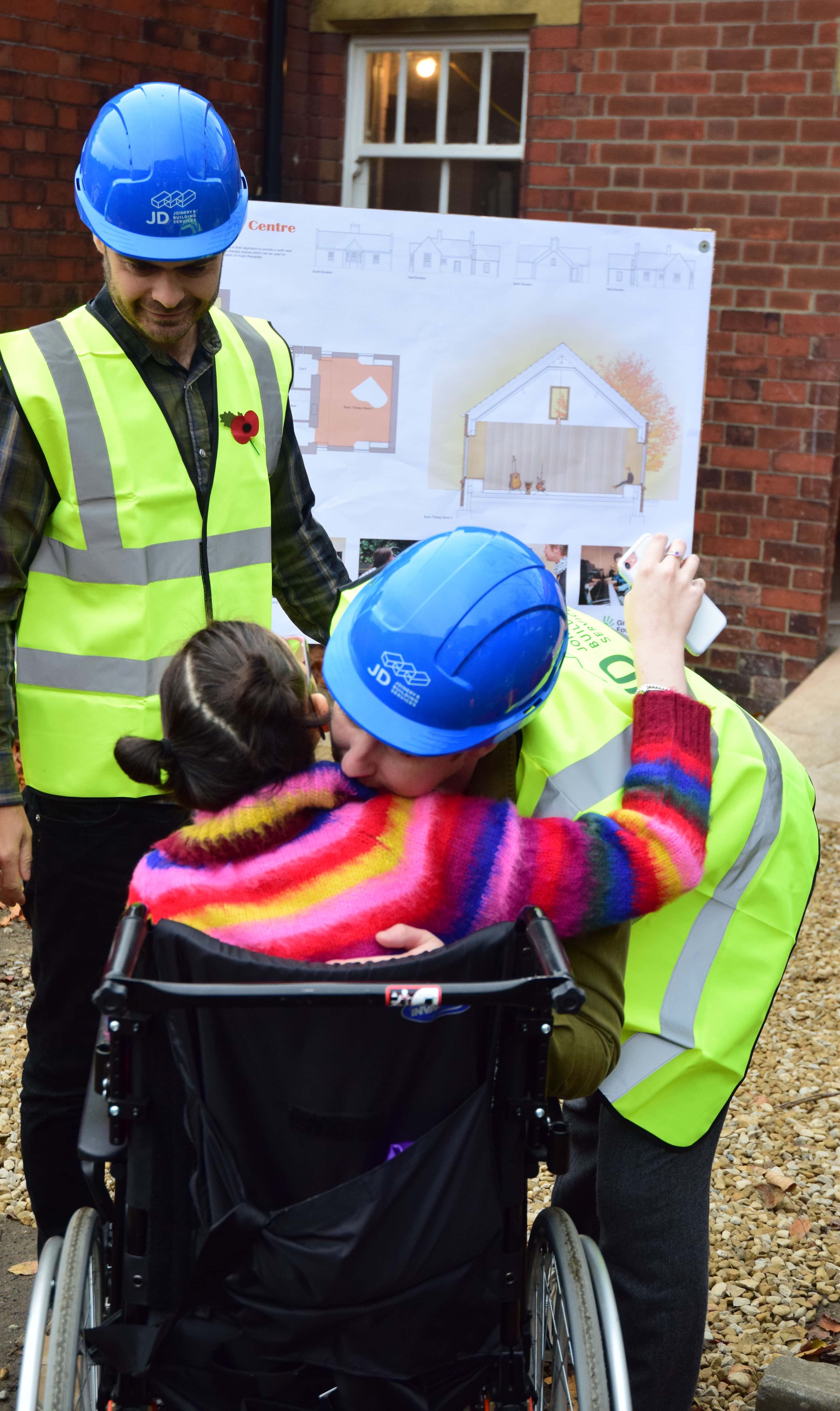 The building, which will house the region's new facilities, was donated to Nordoff Robins by North East charity – The Graham Wylie Foundation.
The charity also raised substantial funds through its Rock'n'Raise campaign, which has been backed by a host of stars, including the Kaiser Chiefs.
The charity's founder, Graham Wylie, said: "It is going to help loads of kids to get a better quality of life. You can really make a difference. We want to teach as many kids as possible how to use a musical instrument and therefore give them confidence, but to do it free of charge.
"The aim is to build the centre, extend it, refurbish it, pull the equipment in and also staff it and every year the money we raise covers all the costs."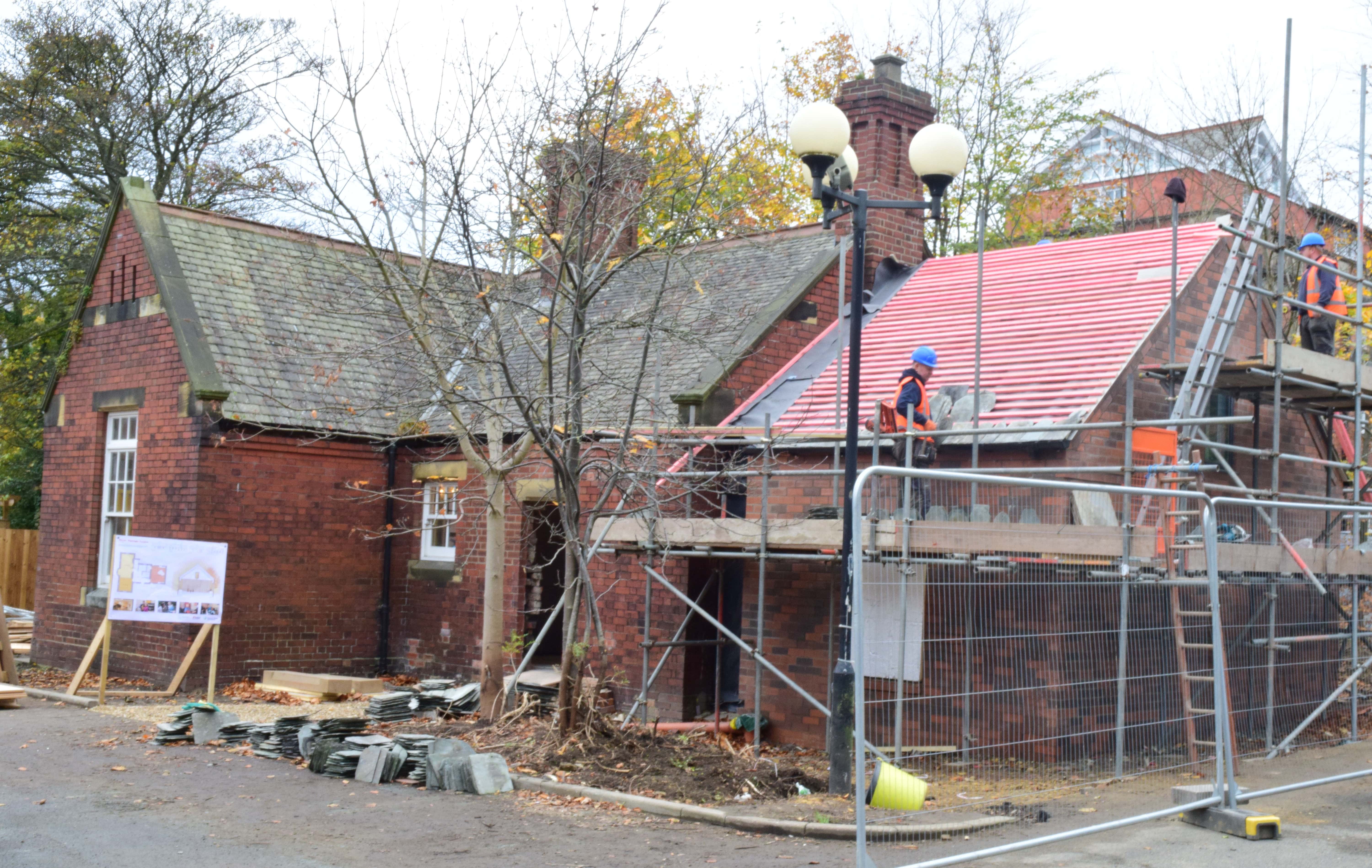 Trained music therapist Alison Hornblower, who is also the Yorkshire and North East regional manager for Nordoff Robins, added: "We do have a number of services already but they are in projects that are outside of the centre. To be able to come here and access music therapy, is just fantastic. We're extremely grateful to the Graham Wylie Foundation for giving us this opportunity."
Nordoff Robbins music therapy uses the skilled use of music to help vulnerable and isolated people communicate and improve their wellbeing.
CEO of Nordoff Robbins Julie Whelan said: "Our vision as a charity is a world where music therapy is available to all those who need it, and with this centre we have just taken a significant step forward to making that vision a reality.
Construction of the new centre is being carried out by North East-based JD Joinery and Building Services.
Managing director, Joe Dixon, added: "We are incredibly proud to be involved with the Graham Wylie Foundation to create the first Nordoff Robbins centre in the North East.
"The new centre is set to enrich the lives of thousands of children throughout the region and myself and the skilled team at JD Joinery and Building Services is delighted to be working alongside such inspiring individuals in the creation of this wonderful scheme."