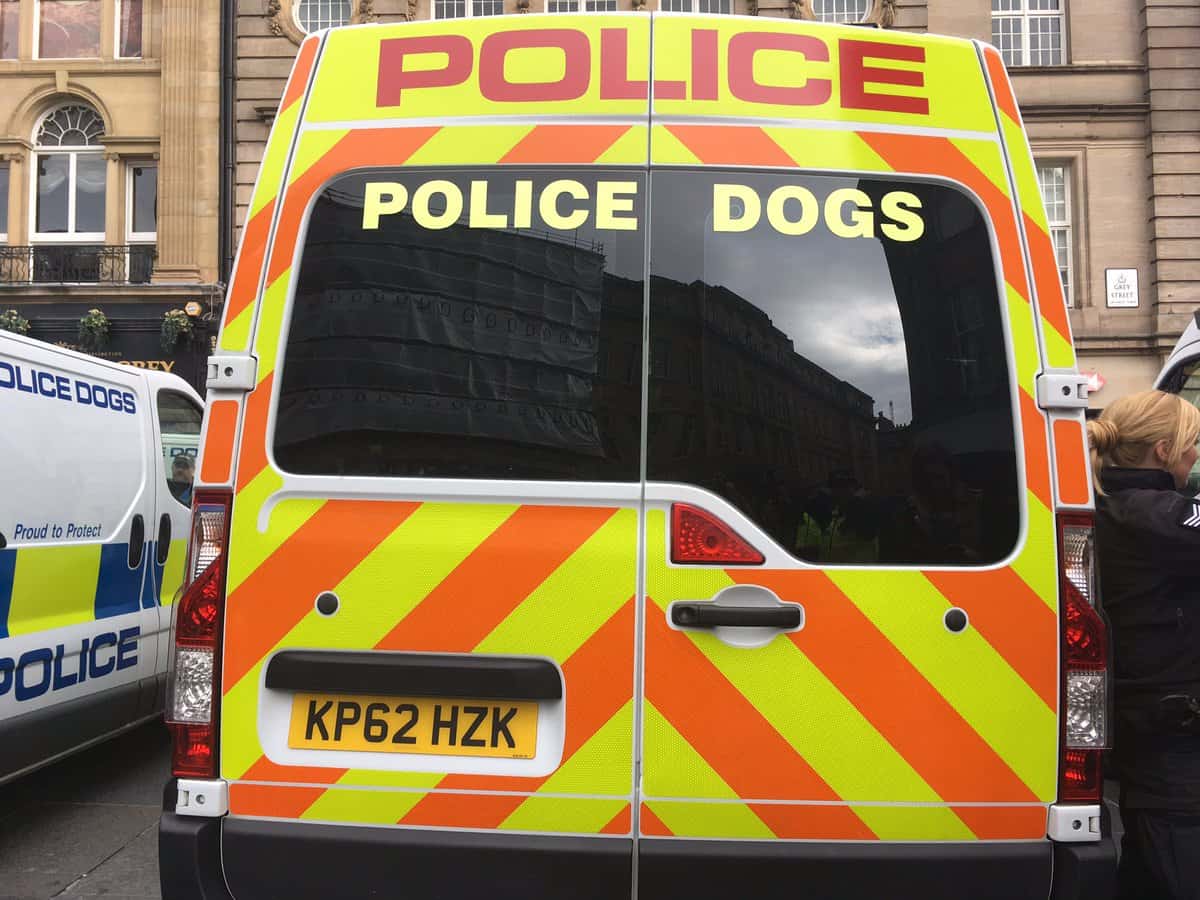 People in Newcastle welcomed some of Northumbria Police's new dog section recruits today (September 4, 2017).
Officers from the force brought the puppies to the Monument in city centre for a meet and greet session with the public.
The event was their first part of training, helping the young dogs familiarise with large crowds and a busy city centre.
Over the next few months their paws will be put through their paces in a series of drills that will prime them for a career of tackling criminals and reducing crime across the North East.
Sgt Julie Neve, said: "We are delighted to introduce a new litter of puppies to the force and they now have a long journey ahead to become fully qualified dogs.
"The hard work starts with these types of meet-and-greets as it is really important for the puppies to get used to big crowds at an early age.
"We thought the best way to do that was for them to meet the Geordie people and get a sample of what a busy day in Newcastle city centre looks like
"Last year we did a similar thing with our last puppy litter and they have gone from strength to strength with many of them now fully licensed police dogs.
"Hopefully this litter see the same success."
Ten pooches joined the ranks, in hope of becoming the next crime-busting pup, including seven German shepherds, a cocker spaniel, a labrador and a spaniel labrador cross.
It is hoped the litter go on to serve the police in a number of search roles.
Police dog Roxy was unable to make it to the meet and greet.
The German Shepherd pup said: "The minute they showed me that tennis ball I knew Northumbria Police was the right force for me.
"I've always wanted to grow up to be a police dog and to make sure I can keep all the humans nice and safe so it really is a dream come true to make this move."
Meet the new recruits in the gallery below: