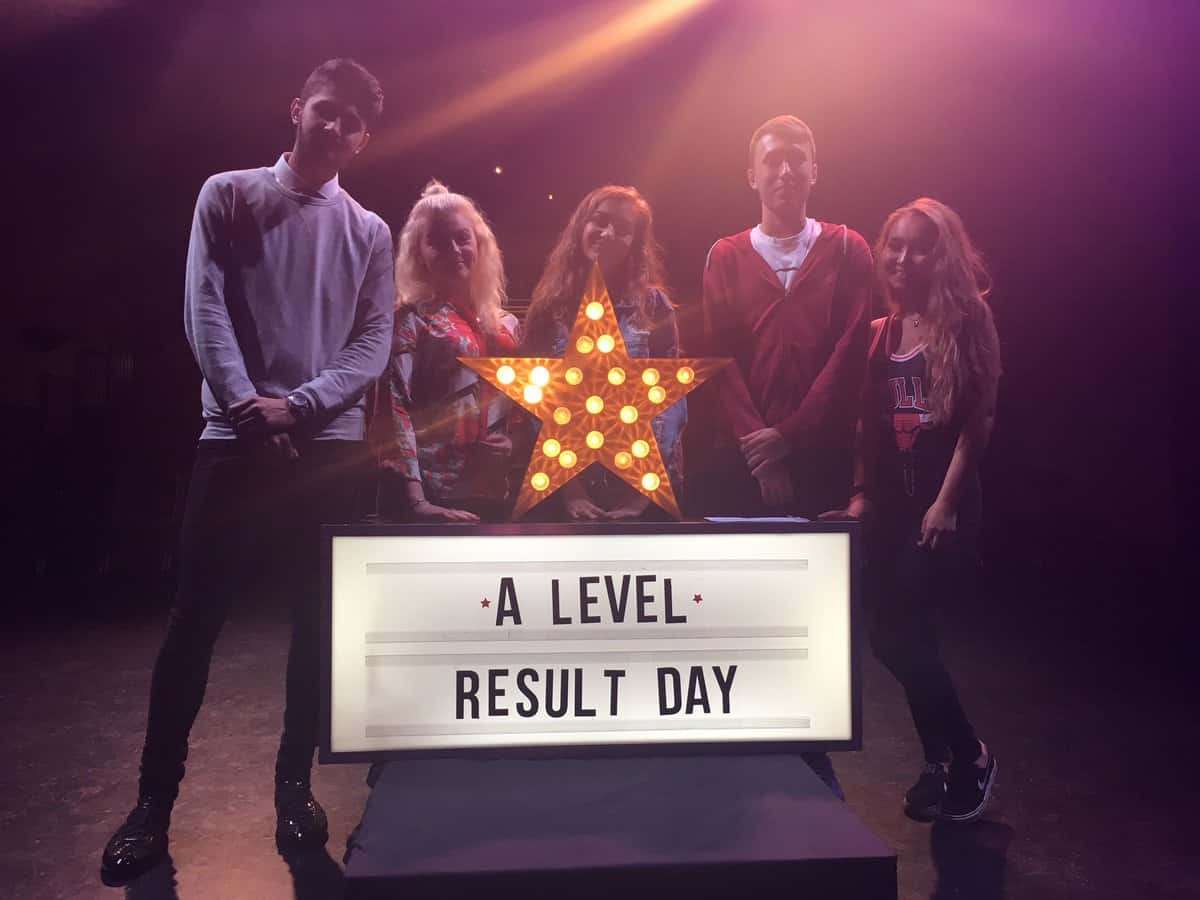 Shining students: From L-R – Tanveir Ahmed, Olivia Wallace, Samantha McMillan, Jack Sanders and Casey McCall are celebrating after achieving amazing A-Level results. Photo by: Sophie Dishman.
Sunderland College students are shining bright today (Thursday, August 17) after receiving their A-Level results.
They have joined thousands of people from across the region and country who have gained a place at their chosen university.
The college, which has four campuses across the city, maintained its 99 per cent A-Level pass rate.
Sixteen of the subjects on offer at the college's sixth form – the largest provider of A-Level courses in the area – achieved 100 per cent pass rates including biology, English language and literature, French, German, geography, history, law, photography, music and PE.
Nigel Harrett, deputy principal of the college, which recently opened its specialist A-Level hub last September, said he is "proud" of the students.
Nigel Harrett of @sunderlandcol says he's proud of the students getting their #ALevelResults today! Well done all. #SunSixResults pic.twitter.com/jTYUlaBVPn

— SRNews (@SRNewsNow) August 17, 2017
Five hundred of the college's sixth form students received their results this morning, including Morgan Ozuzu from Sunderland.
The 18-year-old achieved 3 A*'s in maths, further maths and physics. He is now going to take up a degree in Physics at Newcastle University.
He said:
Morgan would like to study Physics @newcastleuni. Did he get the top grades he needs? Find out below! #SunSixResults pic.twitter.com/tn9wqwrsGV

— SRNews (@SRNewsNow) August 17, 2017
His mother, Mandy Green, who came with him to get his results, added: "I'm absolutely ecstatic for Morgan. He's worked really hard and he deserves the results that he's got – with these results he's secured his place at Newcastle University. I'm happy and proud in equal measures."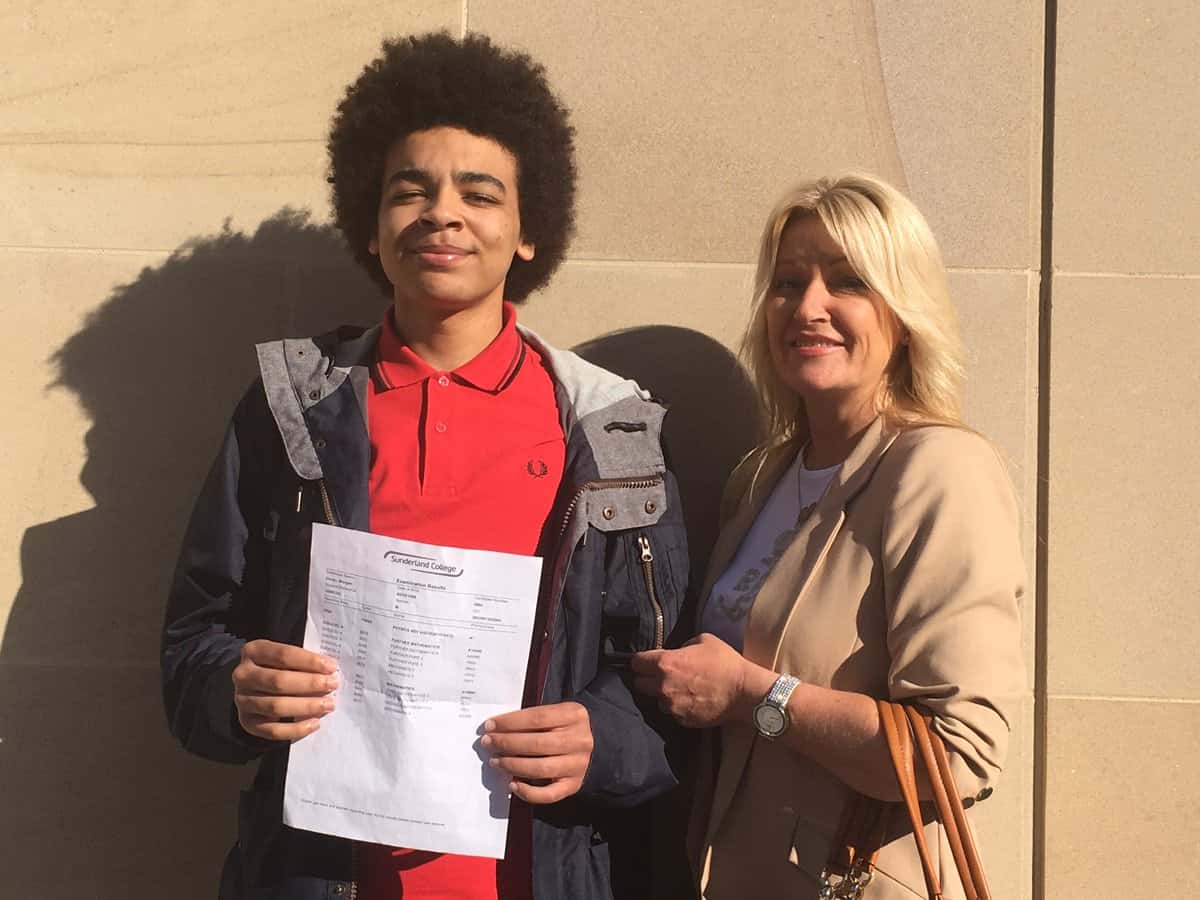 Proud: Morgan Ozuzu with his mum, Mandy Green, after receiving 3 A* grades in Maths, Further Maths and Physics. He has secured a place at Newcastle University to study Physics. Photo by Sophie Dishman.
Tanveir Ahmed, 19, also picked up his A-Level results at the Arts Academy on the college's Bede Campus.
He has gained a place at Keele University, near Manchester, to study pharmacy. He received a triple distinction star in his BTEC.
The Sunderland student said: "I'm happy. I'm over the moon. I'm really excited."
18-year-old Samantha McMillan also passed all of her subjects and is staying close to home to study Psychology and Counselling at the University of Sunderland.
She achieved ABB in her subjects.
"It was higher than what I needed. I can't wait [to start]. I can't believe I've finished here now. I'm looking forward to student life the most."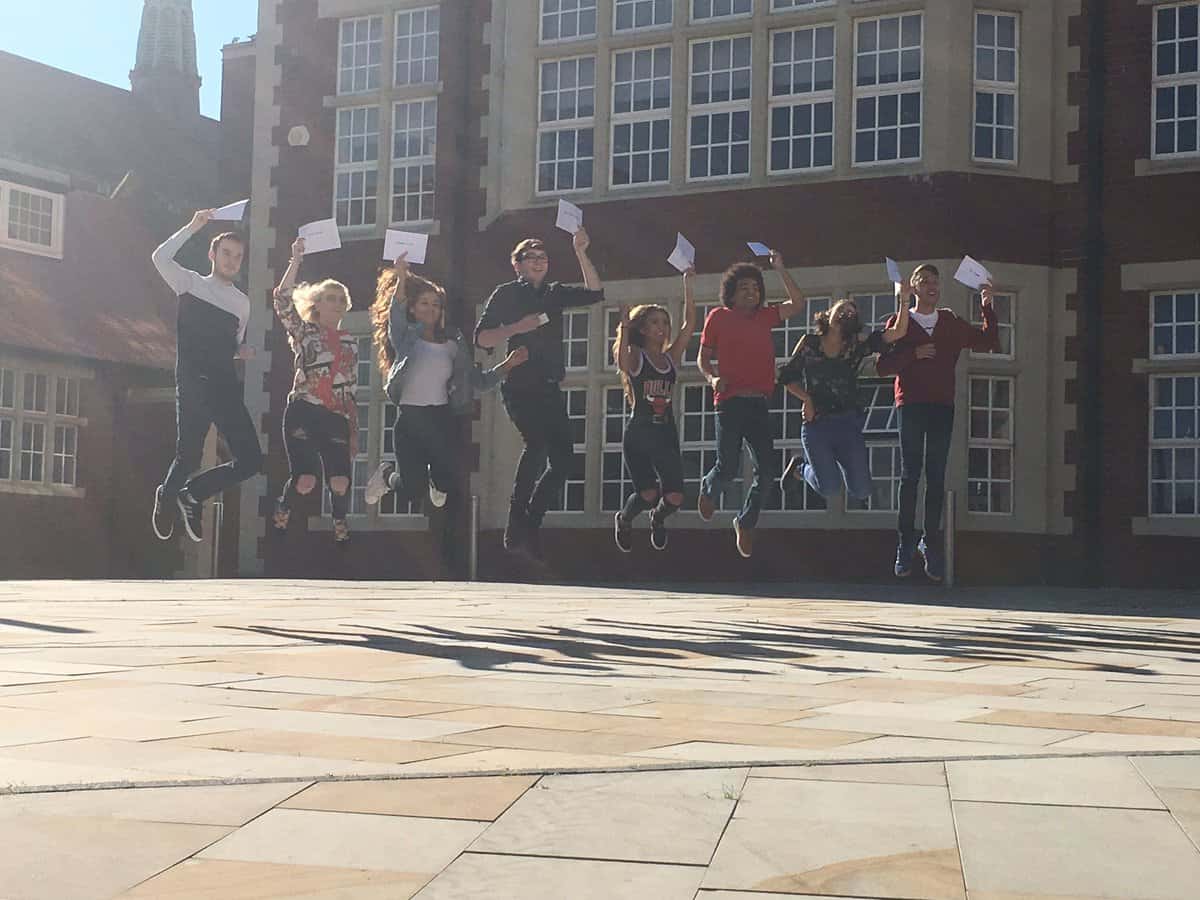 Jumping for joy: Students from Sunderland College were jumping for joy at their A-Level results this morning. Photo by Sophie Dishman.
Many students will be celebrating their A-Level results tonight – Joe McKeon from Town End Farm will also be celebrating his birthday tomorrow.
The 17-year-old found out that he will be heading to Durham University to study Physics.
He said:
Joe Mckeon turns 18 tomorrow. He's hoping to study Physics at @durham_uni. Will he get an early birthday present with his results? Find out! pic.twitter.com/F5OPnHtbF7

— SRNews (@SRNewsNow) August 17, 2017
Regionally, 98.2 per cent of students receiving A*-E grades in their A Levels, down 0.3 per cent from last year.
However the percentage of pupils gaining  A* and A grades has gone up in the North East by 1.2 per cent. More than 23 per cent of students net the top results in their chosen subjects.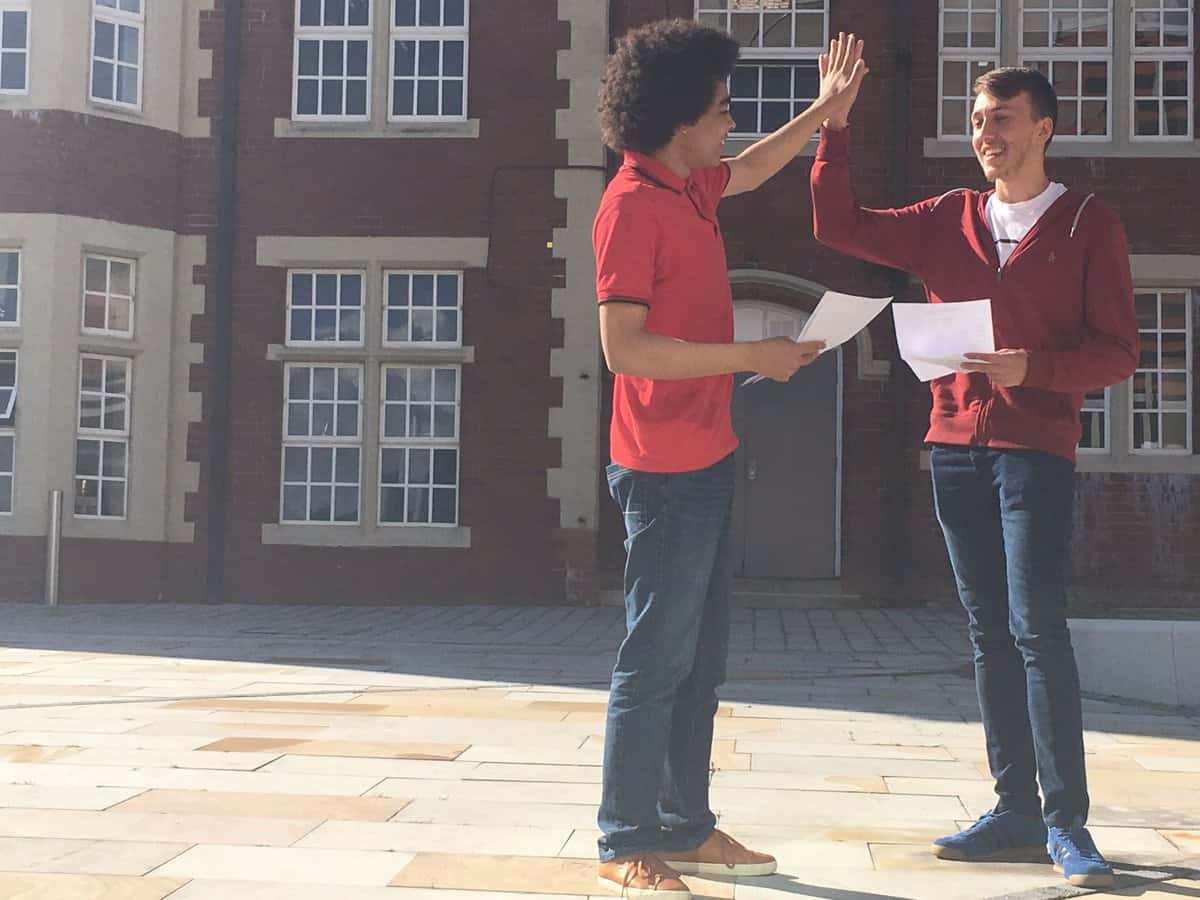 High five: From L-R Morgan Ozuzu and Jack Sanders give eachother a high five after finding out they are heading to their chosen universities. Photo by Sophie Dishman.