Search 'US Election 2020' to see all our coverage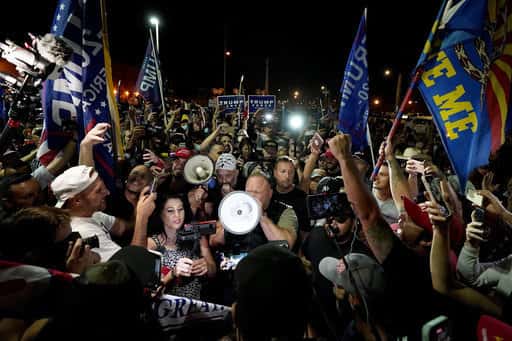 DEMOCRAT JoeBiden was edging closer to victory in the presidential race this morning, as he overtook the lead in the key battleground state of Georgia and gained ground in other tight contests.
With forecasts putting him just one state from victory, the Democratic challenger surpassed Donald Trump in Republican strongholds and was inching nearer to the lead in Pennsylvania.
Mr Trump, in order to stay in contention, has to take Georgia, a state not won by the Democrats since 1992 and where the president won by more than 200,000 in 2016.
Meanwhile, the sitting President spent the morning trying to undermine confidence in the US election, making unsupported accusations from the White House about the integrity of the results in his race against Mr Biden while votes were still being counted across the country.
Perhaps more worrying than Mr Trump's claims of electoral fraud – for which he has offered no evidence – was a gathering of several hundred armed Americans who were addressed by a man described as America's No1 conspiracy theorist, Alex Jones.
Mr Jones, a right-wing radio broadcaster, addressed a crowd in the battleground state of Arizona, as Trump supporters continued to protest over what the incumbent president has claimed is a "stolen" election.
Mr Jones could be seen leading the crowd in chants of "count the votes" – in stark contrast to other states, where Trump supporters have called for officials to stop counting.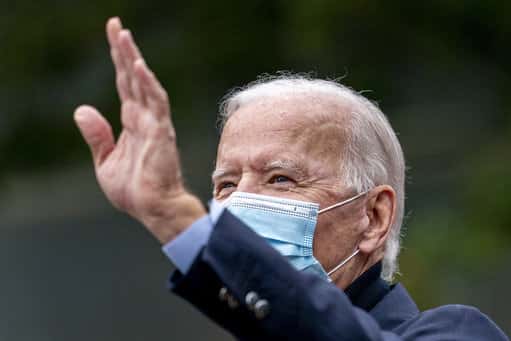 Hours earlier, Mr Biden offered reassurances that the counting could be trusted, projecting a more presidential appearance while urging Americans to be patient.
The candidates' sharply contrasting postures intensified a national moment of uncertainty, as the nation and the world waited to learn which man would collect the 270 electoral votes needed to capture the presidency.
Mr Trump has pursued legal options with little success, working the phones and escalating efforts to sow doubt about the outcome of the race.
With his path to victory narrow, Mr Trump pushed unsupported allegations of electoral misconduct in a series of tweets, and insisted the ongoing vote count of ballots submitted before and on Election Day must cease.
He was back on Twitter in the early hours of the morning, insisting the "U.S. Supreme Court should decide!".
And in his first public appearance since late on election night, he amplified the conspiracy theories amid the trappings of presidential power.
"This is a case when they are trying to steal an election, they are trying to rig an election," Mr Trump said of Democrats, whom he accused of corruption, while providing no evidence.
Mr Biden took a different tack, speaking briefly to reporters after attending a Covid-19 briefing to declare that "each ballot must be counted".
"I ask everyone to stay calm. The process is working," said Mr Biden. "It is the will of the voters. No one, not anyone else who chooses the president of the United States of America."
Mr Biden's victories in Michigan and Wisconsin have put him in a commanding position, but Mr Trump showed no sign of giving up. It could take several more days for the vote count to conclude and a clear winner emerge.